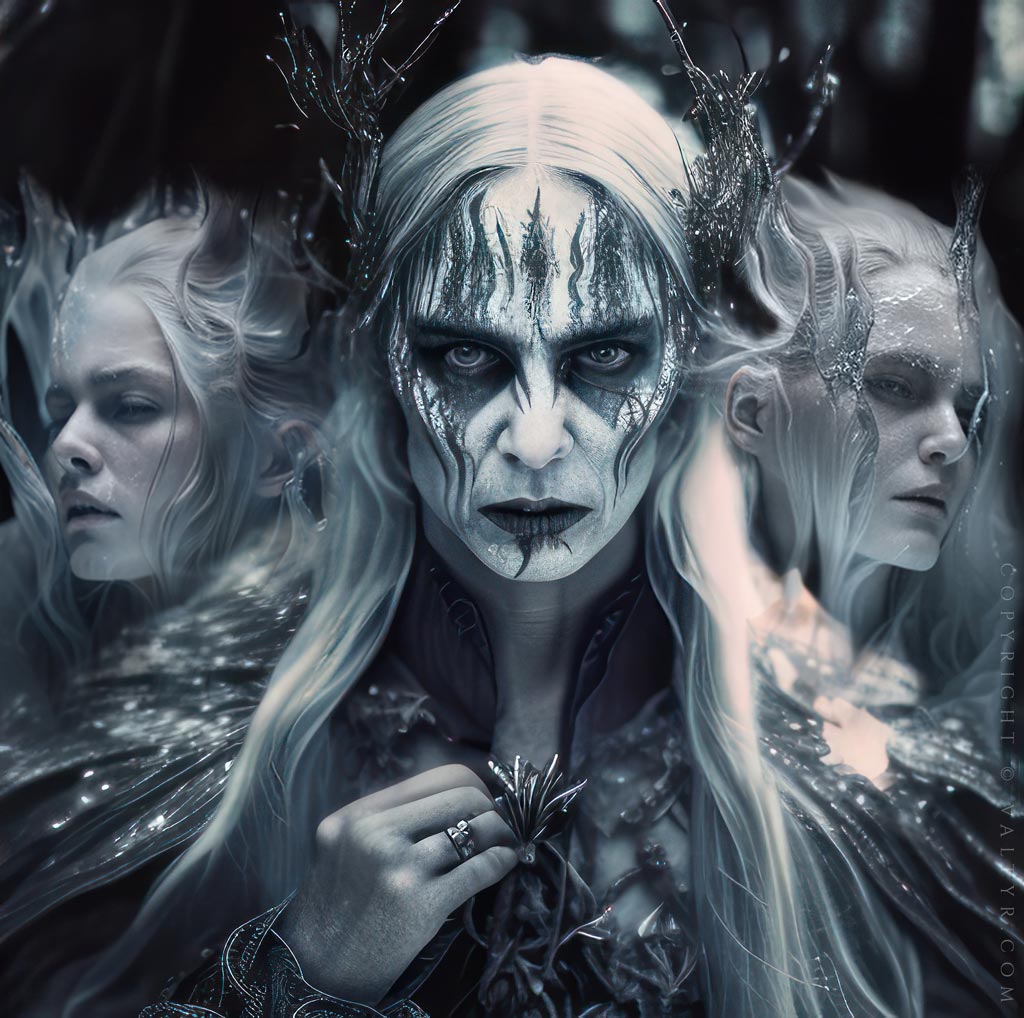 In the Deadlands, Jendrakh and the dark elf found her and gather round,
To stop the human with power profound.
For they know that magic, when unchecked,
Can lead to darkness, and harm, and wrecked.
For humans, they have hearts of gold,
But with great power, they can turn cold.
And so, the dark elves must take a stand,
To stop the harm before it's at hand.
For they have seen what power can do,
When wielded by those who are not true.
And so, they'll do whatever it takes,
To keep the human from making mistakes.
Artworks & Designs © Copyright by Valtyr.com