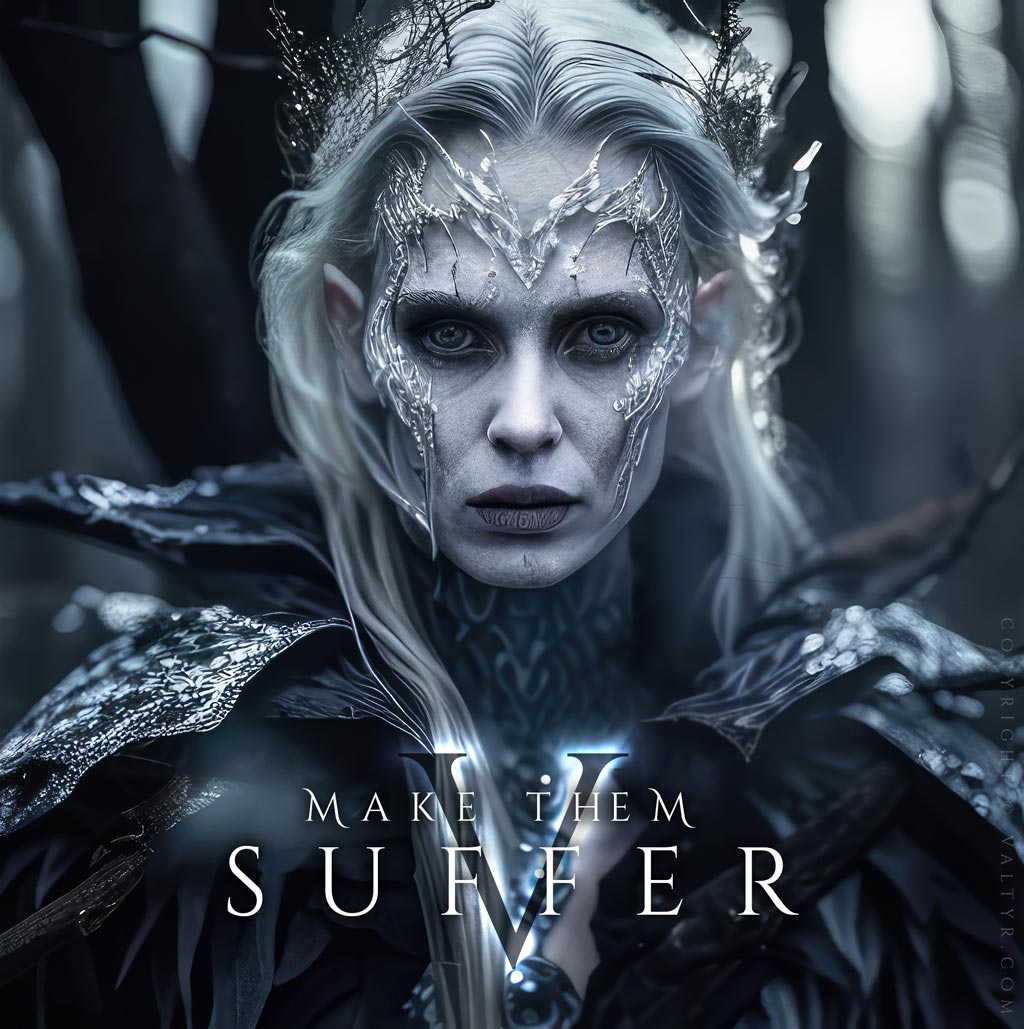 The humans have done what we thought was impossible,
Controlled the water element with magic quite reliable.
We wonder if an elf gave them a helping hand,
For such power in human hands cannot stand.
If we find the human magician with this strange ability,
We must take action to preserve our stability.
For if they strike back in anger and wrath,
We'll destroy them all and put an end to their path.
The consequences will be dire, that much we know,
But we cannot let this power in human hands grow.
So let us search high and low, without delay,
And put an end to this threat, come what may.
Artworks & Designs © Copyright by Valtyr.com